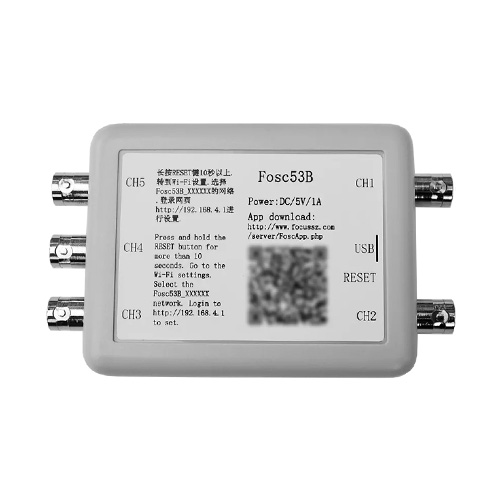 Specifications *
Channels: 4
Effective ADC bits (without error): NA
Min sampling rate: NA
Max sampling rate: 150 kSa/s ?
Input range: ±8V ?
Number of samples each scan: NA
Waveform update rate (2 channels, rate >= 100KSa/s): NA wfms/sec
Roll Mode: supported?
AC/DC: ?
Power Consumption: <170 mA ?
This oscilloscope support is currently under development.
Sign up to receive updates on the driver development for this oscilloscope.
---
Modules Support
Automotive Module: ?
Audio Module: ?
Other Resources